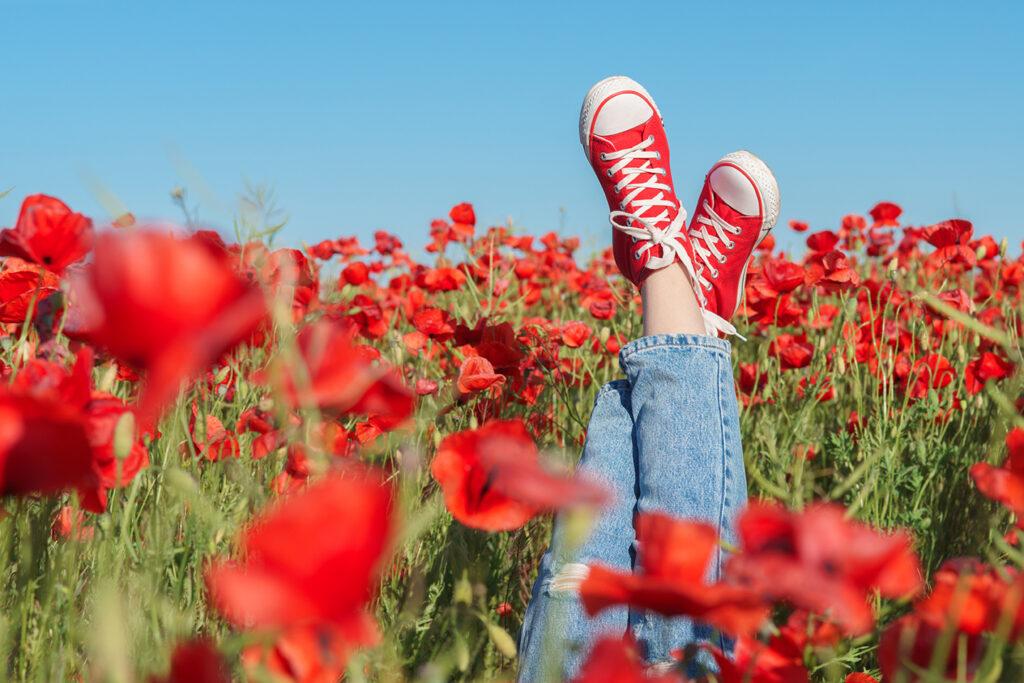 SHOES
Life Seen From My Shoes –
Welcome to Life Seen From My Shoes – SHOES!
Hello, Hello, Hello, my dear friends!
How are YOU today?
Or How was YOUR day?
I hope you go to bed satisfied and with peace of mind!
Let me tell you that YOU make me so happy being with you and enjoying a few minutes together.
It's because sharing different perspectives about life is what I love most to listen to.
Maybe you wonder why?
It's Because I love to listen to others' opinions.
So I will tell you – Welcome to "Life Seen From My Shoes."
And today, I will share with you my perspective about… Shoes, of course.
Perhaps in a different way than you think or expect.
Why about Shoes?
You can see what Shoes mean to me on YouTube.
Shoes Help Me To Walk on My Feet
The first thought that comes to mind is To Walk On My Feet with them.
And if you wonder, from where comes this idea?
It's because of the beginning of my life.
I lived almost all my childhood in hospital beds and learned to walk too many times!
So to walk on my feet was my First Dream as a child.
Life Seen From My Shoes IS Freedom
What else means Shoes for me?
They inspire me with freedom because I want to be free and walk on my feet.
As a child, I initially wanted to fly like the birds seen through hospital windows.
And when I had my "lucky moments" to see them flying, the bird's freedom impressed me so much!
And in those moments, I wanted so much to be free and fly… if I couldn't walk.
Life Seen From My Shoes Has No Limits
Another meaning for Shoes is No Limits because I learned from those birds that only the sky is the limit.
Do you want me to tell you a secret?
Even now, I still want to fly free toward the infinity of the sky.
Why do I still have this dream?
Because in my mind, Infinite ends where I Choose to stop!
And this dream came true in 2021 when I flew for the first time, not with a plane.
You can see my Flight Like a Bird here. I enjoyed it enormously.
Would you like to know what I learned up there?

Once up there, we SEE that sky has no limits!
On Earth, we think and say that the sky is the limit.
Shoes Mean To Travel
Shoes give me also the freedom To Travel.
And I did it. Oh, YES!
As soon as I learned and could walk again, o believe me, I used my feet like birds use their wings.
I traveled to all European countries, choosing to live in France, Cyprus, and even in Africa – Nigeria for a month.
And now, I arrived here in the USA.
Shoes Help Connecting With People
But Shoes also wake up the emotion of Connecting With People.
I love, I love, oh how I love to meet people and make friends.
My life, my way of being, is to be connected with people and their emotions, no matter how long.
How could I know before for how long?
But life always shows me how that relationship will be.
I only choose to give a chance to any friendship.
You can read what Friendship means to me or see it in Life Seen From My Shoes – Friendship.
Also, you can read about Life Seen From My Shoes – Life As a Candle, and you can see on YouTube why Candle is a metaphor for life.
Shoes Are a Necessity
Let's see what else means Shoes for me.
Maybe, like for you too, they are a Necessity.
I love shoes, and whenever I make my luggage to go somewhere, the first thing I put in is my shoes.
Shoes Mean Normality
But I want to tell you something more!
It's my Secret to being Grateful!
Please remember to appreciate Your Normality in walking on your feet, even if it's natural.
At The End
Very well, you know now my meaning, my emotion, and my perspectives on Shoes.
And you would make me so happy to know Your Perspective about Shoes.
Even better, I invite You to write a comment below and share it with your friends.
And to make things more fun, what if You Choose the next word and share your meaning, emotion, and perspectives about it?
And, of course, I will tell you how I see it from my shoes. What do you say?
You make me so curious about your word!
And I will share it with my friends too, ok?
By the way, if you want to know HOW Your Mind Works, Reserve Your Preliminary Call to talk with me.
Also, you can download my chapter from the book Think Big, published with Brian Tracy, for FREE, ok?
And if you feel that my way of seeing life can help your friends, share your "Secret" with them.
That means Friendship!
For now, I will say "Thank You" for honoring me with your time.
Goodbye, and take care of yourself wherever you are!
I will do the same!
God bless us all!
Bye-bye!